What is a 3D configurator?
by IdeaRoom Technologies, on Apr 15, 2022 12:35:02 PM
If you're in the building industry, you've probably heard of 3D configuration. But what does that really mean?
Customer expectations about buying, both in person and online, have changed dramatically. For a wide range of products, consumers now demand customization, instant price quotes, and the ability to check out anywhere, anytime.
Put simply, 3D configurators are the best available solution to this problem.
3D configurators are online tools that let customers examine a product from every angle, adding and subtracting features in real time to see how the product changes (and often, the price along with it). The beauty of 3D configurators is that most can be accessed from multiple platforms (desktop, tablet, mobile, etc.). This means that they can be used in two important ways:
Potential customers can design and order products from literally anywhere, at all hours of the day.
Salespeople can use them

with

potential customers, either in person at a physical retail location, over the phone, or online.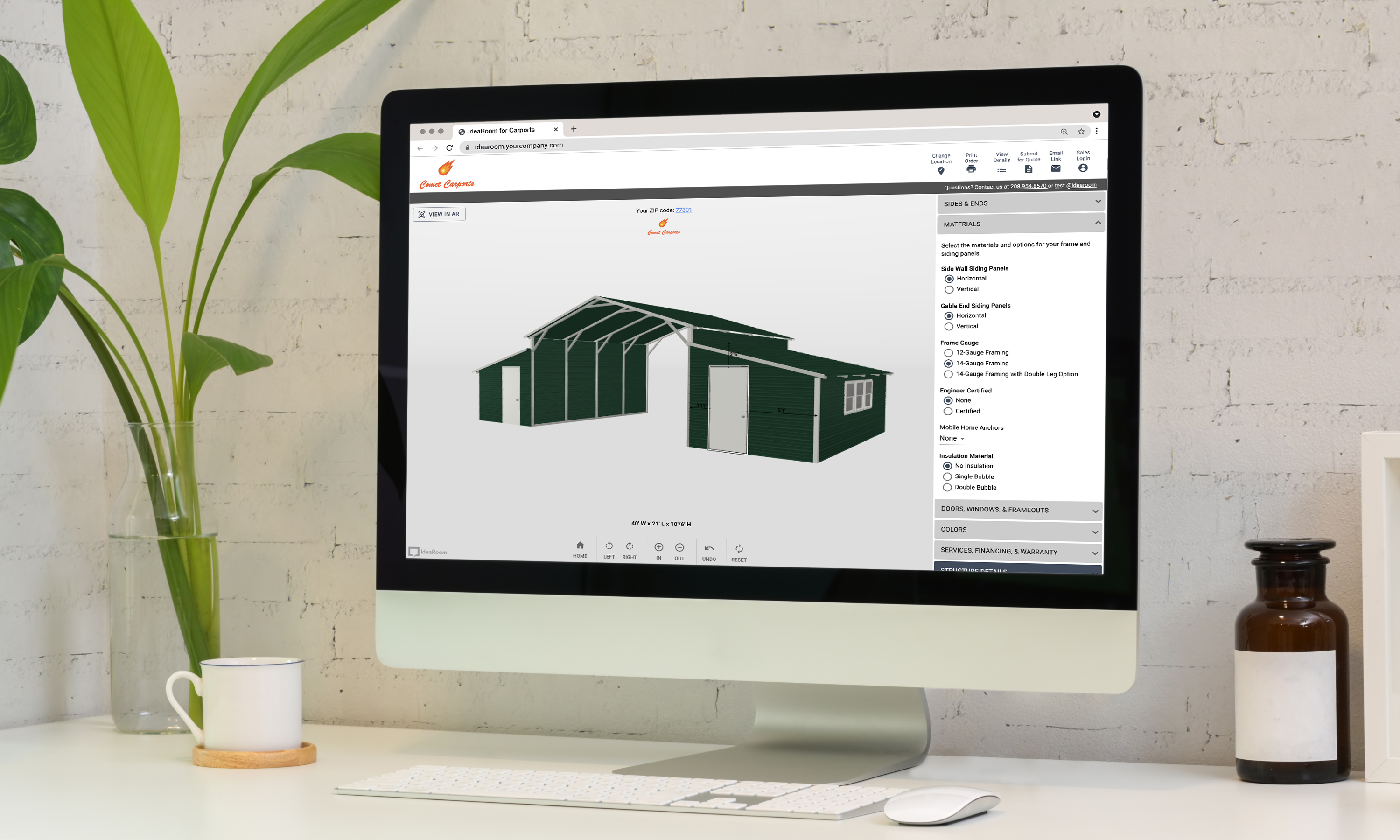 Traditionally in build-to-order industries, dealing with prospects can be a long, back-and-forth process as the potential customer waits for feedback from the salesperson, changes his or her mind in the interim, and potentially moves away from a purchase over the course of several hours to a few days. 3D configurators can take that entire process and condense it into minutes, and even eliminate the need for a salesperson altogether.
In this new internet age, consumers now have a nearly unlimited amount of information at their fingertips. They are educated, which means that they are more confident than ever in their ability to purchase complicated products online. The more information a business is able to provide so that a customer can make a fast, simple decision, the more likely they are to land a sale. Displaying a product from every angle, in a realistic way, with real-time updates, pricing and customization, is the best way to give consumers exactly what they want.
But don't take our word for it, play with a configurator yourself!
Sometimes you just don't know until you try ; )